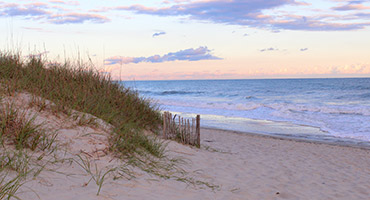 Emerald Isle greets Crystal Coast visitors at the western end of Bogue Banks, offering 12 miles of pristine shoreline and incredible views of the Atlantic Ocean and Bogue Inlet. With a variety of lodging options and a focus on family fun, Emerald Isle is a haven for watersports, fishing (onshore, offshore and on the Bogue Inlet Pier), or simply sitting on the sand and enjoying the sound of the waves rolling in.
The facility is located on Bogue Sound at 6800 Emerald Drive near mile marker 18 on NC 58 (adjacent to Chapel By The Sea). The facility includes 4 launching ramps and parking for 112 vehicle / trailer combinations, and a separate parking lot with 18 single vehicle spaces. The new facility is managed by the NC Wildlife Resources Commission, and is open 24/7/365. There is no fee to launch a boat.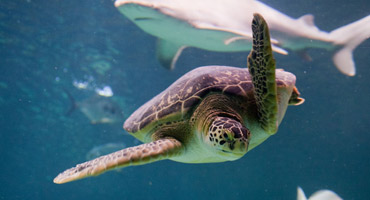 From the mountains to the sea… Feel the spray of a mountain waterfall. Watch river otters play. Touch a stingray. Look a shark in the eye. Explore shipwrecks — without getting wet. See a rare white sea turtle. Thousands of aquatic animals take you on a journey from the state's grand peaks to the open Atlantic, much as a raindrop makes its way to the ocean.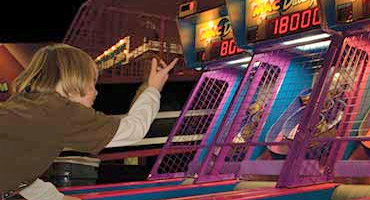 When you're looking for fun and a great family-friendly atmosphere head to Mac Daddy's! Mac Daddy's has 24 lanes of the coolest bowling around, the area's largest arcade and an awesome sports bar restaurant with big-screened televisions! Mac Daddy's is open 364 days a year to serve you the best fun in eastern North Carolina!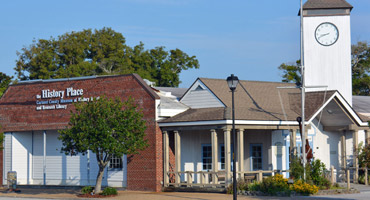 Resembling a cross between a train depot and a mariner's port, The History Place is certainly an excellent first stop for anyone who wants to learn a little more about the fascinating inland and barrier island history that is found in abundance along the Crystal Coast. The History Place is essentially a one-stop destination for absolutely everything cultural and historical that Morehead City has to offer.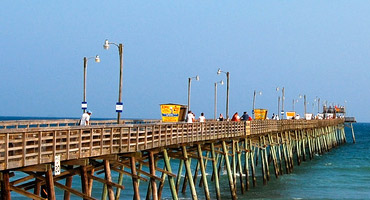 Bogue Island Fishing Pier is family owned and operated for over 45 years. Stroll the pier with no charge for spectators and watch the fishermen on the end land the big ones from the observation deck! The Pier is undergoing renovations with plans for a restaurant and elevated Pier House.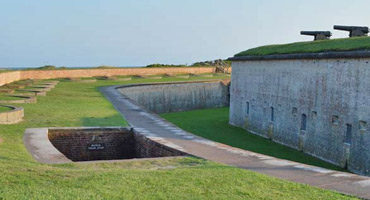 Fort Macon State Park has multiple personalities as the site of a perfectly restored Civil War-era fort, a museum-quality coastal education center and an unspoiled shoreline for swimming, surf fishing and beachcombing. Nearly surrounded by water at the eastern tip of Bogue Banks, the park offers undisturbed natural beauty and opportunities to explore and learn about salt marshes, estuaries and dune fields. The fort—once a project of Robert E. Lee as a young army engineer—has a history as intricate and unique as the ecosystem. Cannon and musket demonstrations and guided tours are regular features, complementing extensive exhibits indoors and out.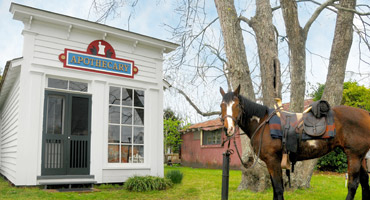 North Carolina's third oldest town, Beaufort lies on the coast bordering the southern tip of the Outer Banks. Originally a fishing village and port of safety dating from the late 1600's, Beaufort has been visited by patriots, privateers, merchants, and skilled craftsmen who built Bahamian and West Indian style homes and public buildings. The Plan of Beaufort Towne, laid out in 1713, survives in a 12-block area which today is on the National Register of Historic Places. Located in the heart of this historic district is the Beaufort Historic Site, which depicts 18th and 19th century coastal Carolina.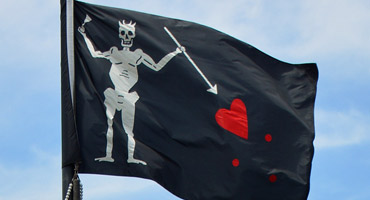 Ocracoke's long history has some interesting highlights, but none of the local legends and legacies are as far-reaching or as popular as the island's local pirates. As the temporary home to a crew of notorious buccaneers, including Blackbeard himself, Ocracoke is the destination of choice for pirate lovers who want to explore the stomping grounds of the island's most notorious residents.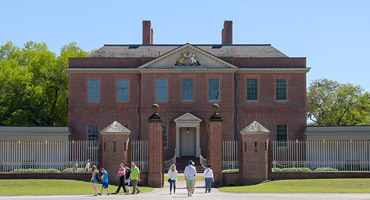 Tryon Palace is known for being North Carolina's first permanent state capitol, but we're remembered for capturing imaginations. Walk in the footsteps of colonial governors, stroll through more than 14 acres of beautifully-sculpted gardens, or travel back in time for an interactive experience that blends the 1830s with 21st-century technologies.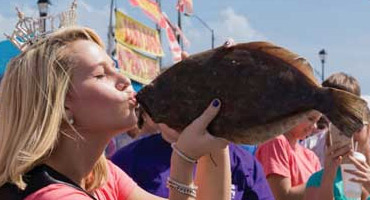 The North Carolina Seafood Festival is a not-for-profit organization of Carteret county citizens and business people, in conjunction with the town of Morehead City, N.C. Recognizing the importance of seafood to eastern North Carolina, the first weekend in October, the NC Seafood Festival provides entertainment, chefs cooking seafood, and a variety of vendors.